How to Fill Out the FAFSA If Your Parents Are Divorced
Filling out the FAFSA with divorced parents is slightly more complicated, but with a little preparation, you can complete the form and qualify for financial aid.
To get help paying for college, completing the Free Application for Federal Student Aid (FAFSA) is a crucial first step.
If your parents support you with your living costs, you're likely a dependent for financial aid purposes. If that's the case, you'll have to provide information about your parents' income and assets on the FAFSA.
But what do you do if your parents are divorced? It's a common problem. According to the American Psychological Association, 40% to 50% of married couples in the United States divorce.
Here's what you need to know about submitting the FAFSA with a divorced parent.


What is the FAFSA?
The FAFSA is a form that is used to determine your ability to pay for your college education. Depending on your individual situation, filling out the FAFSA can help you qualify for various forms of financial aid, including grants, scholarships and student loans.
While the FAFSA is a federal form, the federal government isn't the only entity that uses the information you provide on it. States and schools also use the FAFSA when calculating your financial aid awards.
Unfortunately, a lot of people miss out on financial aid because they don't complete the FAFSA, often because of misinformation. According to a study by the U.S. Department of Education, approximately 9% of high school students didn't complete the FAFSA because they thought it was too time-consuming or too much work.
However, you can usually complete the FAFSA online in under an hour. Even if you have a more complex situation — such as having divorced parents — you can fill it out and get the financial aid you need to pay for school without significant hassle.



Filling Out the FAFSA If Your Parents Are Divorced
The FAFSA asks you to provide the following information:
Your Social Security number

Your parents' Social Security numbers

Your driver's license number, if applicable

Federal tax information

Records of untaxed income, such as child-support or interest income

Information on your parents' assets, such as savings accounts, investments, and real estate
But how does divorce affect the FAFSA?
What information you need to report is dependent on whether your parents still live together or not.
Divorced and Living Separately
If your parents divorced and live in separate households, you should answer the FAFSA's questions using the information of the parent you lived with longer over the past 12 months. For example, if you spend the week with your mom, but weekends with your dad, you'd report your mother's information on the FAFSA.
If you spend the same amount of time with both of your parents, use the information of the parent who provided more financial support over the past 12 months.
Divorced and Living Together
Some couples divorce, but continue to live together. If that's the case, you need to check the box on the FAFSA that says your parents are "unmarried and both legal parents living together." You will then have to provide information about both of your parents on the FAFSA.



How to Handle Other FAFSA Scenarios Related to Divorce
Divorces can be complicated. If you're dealing with any of the following situations, here's how to report your information on the FAFSA:
1. If You Have Stepparents
If a parent has remarried, you will also have to submit information about your stepparent's income and assets. You don't have to submit information about your stepparent's education level; for those questions, only your birth parents are considered.
If your parent remarried, but then passed away, you don't have to report your stepparent's information unless they legally adopted you.
If your parent is living with a partner, but has not gotten married, you do not need to report their income. However, if the partner contributes to the household's rent or other expenses, their contributions need to be reported as non-taxable income under your parent's section of the FAFSA.
2. If You Live With Other Family Members
Even if you live with another family member, such as a grandparent or sibling, you must report your parents' information.
The only exception is if your relative legally adopted you. If you've been adopted, you can report your adopted parents' information instead.
3. If You're Estranged From a Parent
The FAFSA requires you to report your parents' information, even if you are estranged, have no contact from them, or they refuse to give you the necessary information.
However, there are workarounds. On the FAFSA, you can select, "I am unable to provide information about my parent(s)." You'll be able to submit the FAFSA without completing the section on your parents.
Immediately after submitting the FAFSA, contact your selected college's financial aid department to explain your situation to discuss your options. You may only be eligible for federal unsubsidized loans, but the school may be able to offer you additional scholarships, grants, or institutional loans to cover the remaining cost.



Applying for Financial Aid
While filling out the FAFSA might be a little more complicated if your parents divorced, don't skip this step; completing the FAFSA can help you secure essential financial aid that you'd otherwise be ineligible to receive.
If you're not sure how to handle your particular situation, contact your college's financial aid office. A school financial aid counselor can help you navigate through the process and, if necessary, identify other options like outside scholarships, institutional grants, or private student loans.
Juno can help you to find a student loan or refinance a loan at the most competitive possible rate. We get groups of buyers together and negotiate on their behalf with lenders to save them money on private student loans and private student loan refinance loans.
Join Juno today to find out more about your options for affordable private student loans to help fund your degree.
---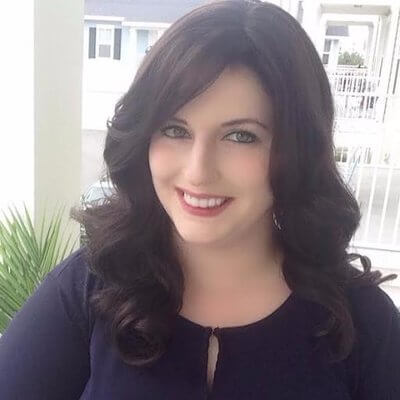 Written By
Kat Tretina
Kat Tretina is a freelance writer based in Orlando, FL. She specializes in helping people finance their education and manage debt. Her work has been featured in Forbes, The Huffington Post, MarketWatch, and many other publications.