How to Find the Amount of Money Left On Your Pell Grant
A Pell Grant is one of the best ways to fund a college education. Learn more about Pell Grant eligibility and limits here!
A Pell Grant can be a godsend for students who demonstrate significant financial need. But like with other forms of financial aid, the funds available from a Pell Grant are subject to strict rules and limits.
So how can Pell Grant recipients protect their eligibility, and how can they determine the amount of aid still available? Read on for an in-depth explanation.



What is the Pell Grant?
A Pell Grant is a federal grant available to students who qualify based on need. Students have to fill out the Free Application for Federal Student Aid (FAFSA) to be eligible for the Pell Grant. If you don't fill out the FAFSA, you won't receive the Pell Grant even if you qualify based on your family's income. Completing the FAFSA will also make you eligible for federal student loans, university-based scholarships and many state grants.
A Pell Grant is one of the best ways to fund your college education. Like a scholarship or state grant, a Pell Grant does not have to be repaid after graduation.
You will have to submit the FAFSA every year to qualify for the Pell Grant. If your family's financial situation improves significantly, you may no longer be eligible. On the other hand, if you did not qualify for a Pell Grant last year, you may be eligible this year if your financial situation has worsened.
Only undergraduate students who do not have a degree qualify for Pell Grants, with an exception for students enrolled in a post-baccalaureate teacher certification program. Students attending community college and vocational school are also eligible.
Pell Grant eligibility is determined by your family size and parent's income and assets. Families with a significant amount of income and assets are unlikely to qualify for a Pell Grant.
Pell Grants are given for a maximum of 12 semesters or six years. If you've had a Pell Grant for 12 semesters, you will not be eligible for more Pell Grant funds even if you haven't received your degree yet.
The maximum Pell Grant amount for the 2021-2022 academic year is $6,495. This amount usually increases every year to keep up with inflation.
The Pell Grant amount will be prorated based on your level of attendance. For example, students with a full-time courseload will receive a larger Pell Grant than students with part-time status.
Unlike state-based grants or scholarships, Pell Grants are not given on a first-come, first-serve basis. If you qualify for a Pell Grant, you will receive one.
After you fill out the FAFSA and send it to your college, they'll send an award letter with the annual Pell Grant amount listed. Usually, this amount will be divided in half between the fall and spring semester. In some cases, students can receive Pell Grant funding for summer classes.
If you receive scholarships and state grants that cover your tuition, you may be able to use your Pell Grant to pay for living expenses, transportation, supplies, books and other related costs.
Students must keep a 2.0 GPA in college to maintain their Pell Grant eligibility. They also need to be working toward a degree. If you do not pass enough classes that count toward your degree, the college may not offer you a Pell Grant for the following year - even if you still qualify based on need.
How to Find Out How Much is Left on Pell Grant
Pell Grants have a Lifetime Eligibility Used (LEU) which shows how much Pell Grant eligibility is left. This number is reflected as a percentage. The total maximum percentage is 600%, which reflects the six semesters you can receive a Pell Grant for.
If you're not sure how much is left, you can log onto the Federal Student Aid website and enter your FSA ID username. You can also use an email address or cell phone number if you can't remember your user name.
When you log in, you'll see your Pell Grant percentage. If the percentage is already 600%, then you've maxed out your Pell Grant eligibility. If it's below 600%, then you still have some remaining funds.
Do I Have to Repay a Pell Grant?
If you drop out of college during the year, you may be required to repay part of the Pell Grant. In this case, contact the school's financial aid department and they can help you set up a payment plan.
If you don't repay the amount owed, you may end up in default. This can affect your ability to receive future federal financial aid. For example, if you return to college later, you may not qualify for federal student loans because you never repaid your Pell Grant.
Juno can help you to find a student loan or refinance a loan at the most competitive possible rate. We get groups of buyers together and negotiate on their behalf with lenders to save them money on private student loans and private student loan refinance loans.
Join Juno today to find out more about your options for affordable private student loans to help fund your degree.
---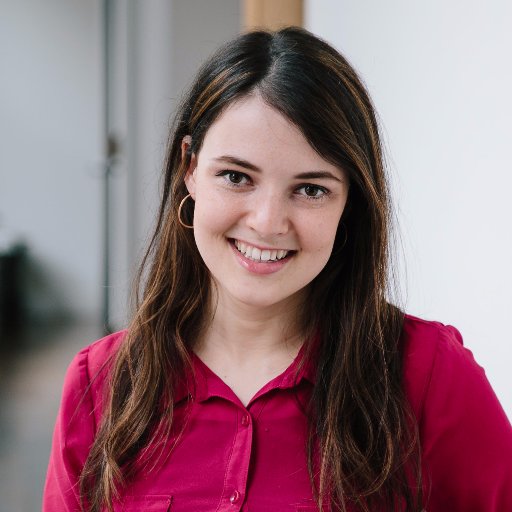 Written By
Zina Kumok
Zina Kumok is a freelance writer specializing in personal finance. A former reporter, she has covered murder trials, the Final Four and everything in between. She has been featured in Lifehacker, DailyWorth and Time. Read about how she paid off $28,000 worth of student loans in three years at Conscious Coins.