Will You Get More Financial Aid as an Independent Student?
Independent students generally receive more financial aid from FASFA than dependent students. Learn about how much more independent students receive than dependent students and what qualifies a student as independent.
Most college students rely on at least some type of financial aid. Unfortunately, you don't get to determine how much help you are offered to pay for school.
You'll need to complete the Free Application for Federal Student Aid (FAFSA) and provide details on income, assets, and family status. Based on the information you provide, your Expected Family Contribution (EFC) is calculated. This is the amount you're expected to pay towards your education.
Your EFC is compared with the Cost of Attendance (COA), which your school reports as the total price of attending a program including tuition, room and board, and living expenses. You're then awarded aid based on the difference between the COA and your EFC.
Many factors affect your expected family contribution and thus change the amount of financial aid you're entitled to. Your dependency status is one of the most important. When completing the FAFSA, independent student applicants generally receive much more financial aid than those who are considered dependents.
This guide will explain why classifying as an independent student FAFSA applicant can help you to land more financial aid.
What is a FAFSA independent student?
A FAFSA independent student is a student who is not classified as a dependent for purposes of determining financial aid eligibility. Generally, a financial aid applicant is classified as a FAFSA independent student if they are over 24, married, or have dependents of their own. When you apply for financial aid as a FAFSA independent student, only your income counts towards calculating the amount of student aid you are entitled to. Your parents' income isn't included.
Most students are not FAFSA independent students because they still receive financial support for their parents. Financial aid applicants must fulfill specific requirements to be classified as independent, rather than dependent.
Why do independent student FAFSA applicants get more financial aid?
Dependency status matters a lot when your financial aid eligibility is determined. There's one simple reason why independent student FAFSA applicants receive more financial aid:
If you're a dependent student, you must include your family's income and assets when you complete the FAFSA

If you're an independent student, you only need to include

your

income and assets (and those of your spouse, if you're married).
In the vast majority of circumstances, parents have higher incomes and more financial resources than independent students who are trying to earn a degree without parental support. When all of those parental resources count in determining financial aid eligibility, you'll receive less aid.
If you're an independent student, you may not be making as much money, may have far fewer assets, and may even be supporting children of your own -- which further reduces your available financial resources. Your expected family contribution will generally be much lower than that of a dependent student. That means you should qualify for more financial aid as an independent student -- potentially including more grants and subsidized student loans.


How much more financial aid does a FAFSA independent student receive?
Your dependency status directly affects the maximum amount of federal student loans you're eligible for. The table below shows the maximum borrowing limits for both subsidized and unsubsidized loans depending on whether you are classified as an independent student or a dependent one.
Source: Department of Education
Eligibility for types of financial aid, such as Pell Grants and school or state aid, are also affected by your dependency status. For example, if you are an independent student with a lower EFC because your parent's income isn't factored into your contribution, you may be more likely to qualify for the maximum amount of Pell Grants.
The exact amount of extra financial help you'll receive will vary depending just how much your parents earn as well as based on your own income and family status.


How to determine if you qualify as a FAFSA independent student
While a FAFSA independent student can receive more help paying for school, you can't just determine you want to be classified as independent.
The Department of Education outlined 10 key questions you'll need to answer to determine your dependency status.
Will you be at least 24 years old by January 1 of the school year that you're applying for aid to pay for?

Are you married or separated?

Are you working on earning a master's or doctorate?

Are you a parent who provides at least ½ of your children's financial support?

Do you provide at least ½ of the financial support to other dependents (besides your spouse or children) who live with you?

Are you an active-duty military member in the U.S. armed forces for purposes other than training?

Are you a U.S. armed forces veteran?

Were you a ward or dependent of the court or in foster care at any time since you turned 13 or older, or are both of your parents deceased?

Did a court appoint you a legal guardian or are you an emancipated minor?

Are you a homeless self-supporting youth or a self-supporting youth at risk of becoming homeless?
If you answer yes to any of these questions, you may be considered an independent student. But if you answer no to all of them, you will be considered a dependent. This is true regardless of whether you are claimed on your parent's tax return or whether you actually have close contact with your family or receive any support from them.
What are your options for maximizing your financial aid?
When you submit your FAFSA, you need to be honest about your dependency status – even if a FAFSA independent student receives more financial aid. Your school's financial aid office will verify the information you provided and your eligibility for loans, so you'll need to be prepared to show you meet the criteria for independence.
Regardless of your dependency status, you should aim to submit your FAFSA as early as possible when it becomes available in October of each year, as some sources of aid are limited.
You can also explore financial options for paying for college outside of federal student aid if you don't qualify for enough to cover your degree. Private student loans can supplement your federal aid and Juno can help you get the best possible rates by getting you together with a large group of other students and negotiating with lenders on your behalf.
Juno can help you to find a student loan or refinance a loan at the most competitive possible rate. We get groups of buyers together and negotiate on their behalf with lenders to save them money on private student loans and private student loan refinance loans.
Join Juno today to find out more about your options for affordable private student loans to help fund your degree.
---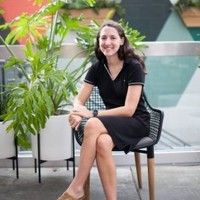 Written By
Christy Rakoczy Bieber
Christy Rakoczy Bieber is a full-time personal finance and legal writer. She is a graduate of UCLA School of Law and the University of Rochester. Christy was previously a college teacher with experience writing textbooks and serving as a subject matter expert.